The Ones Who Make It Happen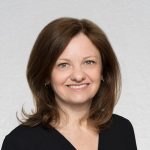 Joy Kalfus, Chief Program Officer, Crazy 8s
As Chief Program Officer, Crazy 8s, Joy is responsible for leading coach training, developing content and fostering relationships with our after-school partners. Since 2014, she and our dedicated crew of ambassadors have shepherded more than 20,000 after-school clubs in schools, libraries and after-care centers across the nation and on US military bases around the globe. Joy is well-suited for the role with 15 years of experience leading volunteers coupled with her former position as manager of corporate communications for the National Hockey League. She holds a B.A. in communications from Allegheny College.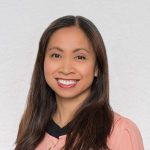 Natalie Nardini, Director of Supply Chain and Technology Programs
As Director of Supply Chain and Technology Programs, Natalie is the materials expert for Crazy 8s and other Bedtime Math offerings. Her expertise in process and project management helps get math supplies to coaches and teachers across the country, and she also ensures Bedtime Math's technology platforms are running smoothly and are optimized for fun. Natalie holds a B.E. in Engineering Management and a graduate certificate in Technology Management from Stevens Institute of Technology. She previously worked as a technical business analyst for Pershing LLC.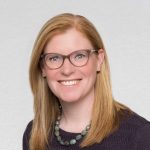 Maura Bigelow, Community Specialist
As Director of Community Impact, Maura works across projects to support, influence and assess the impact of our programs. Previously, she designed and led professional development programs for IO Education and built lasting relationships with educators and school districts for continued improvement. She has additional work and volunteer experience working directly with teachers and students on math and technology lesson planning. She holds a B.A. in Psychology from Dartmouth College and an M.A. in Instructional Technology and Media from Columbia University Teachers College.